Thundergun; July 4
6- dark. Fireworks. Free admission.  
This is the fifth year Thundergun has celebrated the fourth of July on our Plaza. A community favorite that plays classic rock and roll that will keep you on your feet! Join us for the best  vantage point for the Town's firework display.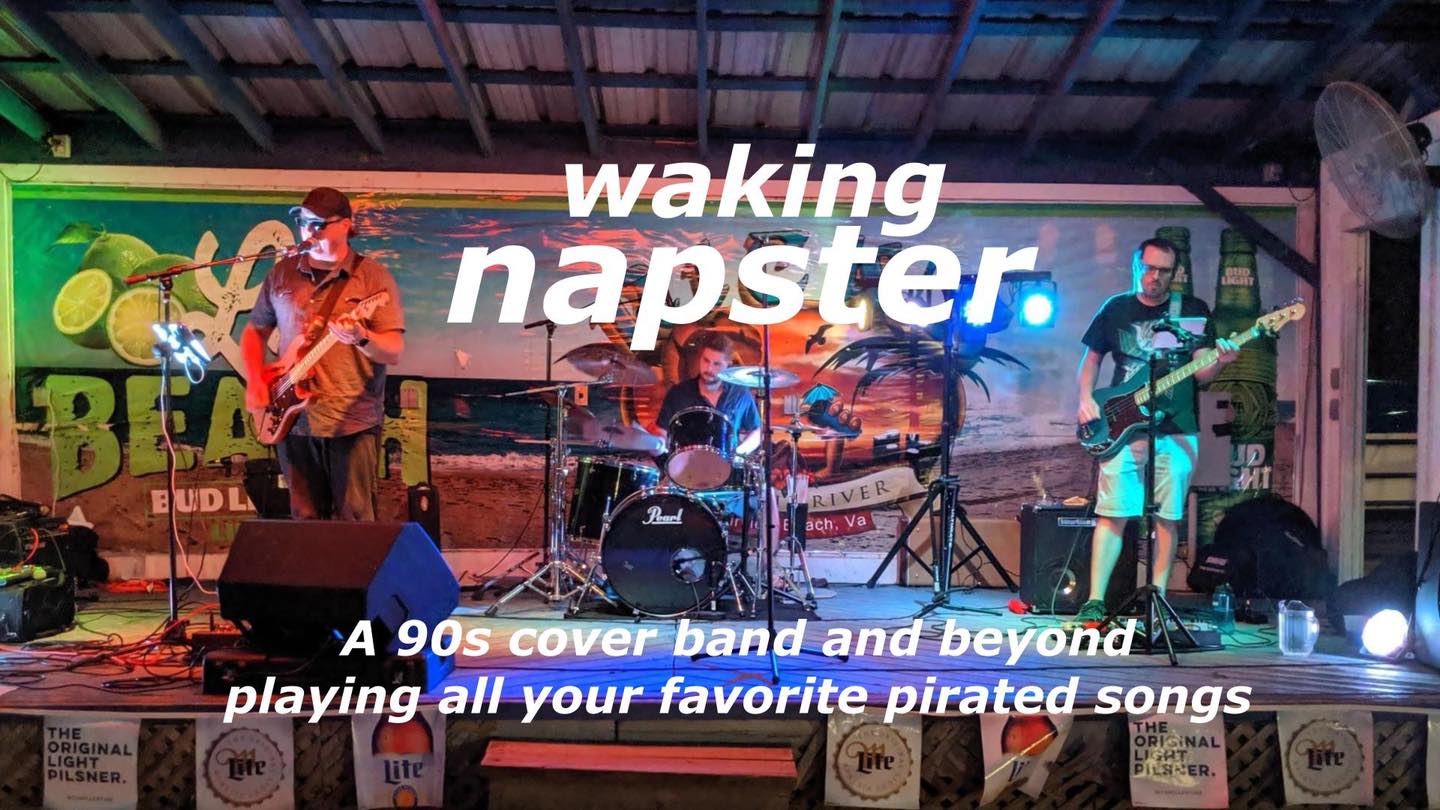 Join us on the plaza August 14th at 6pm for Waking Napster, a 90s cover band and beyond playing all of your favorite pirated soungs!  Gates open 5:15pm.   $10 cover charge.