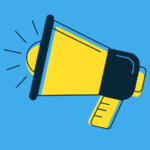 Check out these Upcoming Events!
For our community's safety, we are monitoring the developing COVID-19 situation closely and following guidelines from local authorities and the Virginia Department of Health. We understand that the theatre is a place where people gather and the safety of all is our utmost concern.
Check our building marquee, Facebook page, flyers in local businesses and listings in the Page News & Courier for details on upcoming performances. See our Upcoming Events  to learn more about what's coming up. Order tickets online and get a $2 discount (adult) or $1 (youth).
Thank you to our Supporters!