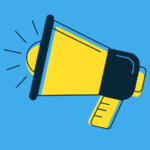 PAL Presents Shakespeare in the Park: October 3-4, 2020
Performing Arts Luray will present Shakespeare in the Park featuring a performance of A Midsummer Night's Dream on October 3-4, 2020. PAL will adhere to all state and local guidelines regarding COVID-19.
Check our building marquee, Facebook page, flyers in local businesses and listings in the Page News & Courier for details on upcoming performances. See our Upcoming Events  to learn more about what's coming up. Order tickets online and get a $2 discount (adult) or $1 (youth).
Thank you to our Supporters!