Sept 15 7:00 PM Digital DJs FREE
Dance the night away to your favorite tunes spun by these popular local DJs.
Enjoy a great evening and a cash bar.
Bring your chair and favorite eats (no outside liquids permitted to meet the requirements of our liquor license) and have a great time!
September 29 7:30 PM Comedy Ventriloquist Lynn Trefzger…voices of comedy!
Have you ever had a childhood hobby that got out of hand? That explains Lynn Trefzger's start as a ventriloquist and comedienne.
For over 30 years, Lynn has given life to a trunk full of comical characters.
Audiences are treated to Lynn's vocal illusion talents, when they meet a lovable camel, a cantankerous old man, a feisty little girl, and you may even see some other audience members who are brought up to the stage for the up for the action!
Lynn's off-the-wall audience interplay is riotously funny, no two shows are alike!
October 19, 20, 26, 27, and 28. Community theater
Production and auditions to be announced soon!
November 3: Gay Men's Chorus of Washington, DC.

The Potomac Fever ensemble of the Gay Men's Chorus of Washington, DC, sings to inspire equality and inclusion with musical performances and education promoting justice and dignity for all.
"Fabulously fun" – Broadway World
"Five Stars" – DC Metro Theater Arts
"One of the world's best… choruses" – The Washington Post
"The Gay Men's Chorus of Washington is a local artistic and cultural icon" – Metro Weekly
November 17 7:30 PM Paulo Steinberg 
Paulo Steinberg has performed as a soloist and as a collaborative pianist across the U.S., Canada, South America, and Europe, at venues including the Theatro Municipal de São Paulo in Brazil, the Kennedy Center for the Performing Arts in Washington D.C., and the St. Giles' Cathedral in Edinburgh, Scotland. He has performed at the International Festival Experiencing Villa-Lobos, the Wintergreen Summer Music Festival, and The Rhythms and Colors of South America and has taught at the Saarburg Chamber Music Festival in Germany.
November 30: Tree lighting, festivities, and more
December 8: Holiday parade after-party
January 11: Poetry Slam
Our third annual amazing  event featuring original works performed by creative writing students from Luray High School. Celebrate the creativity of the next generation!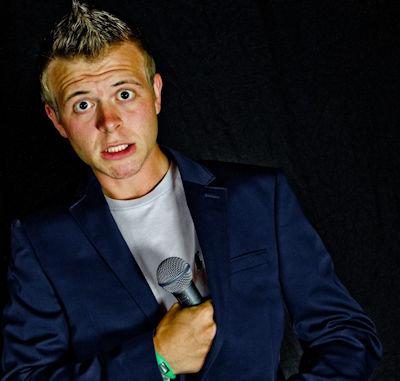 January 19 Comedian Derrik Knopsnyder
Making a mark from his native Pittsburgh through the Midwest and on to the east coast, Derrik has been hailed as one of the funniest stand up comics in the business.
February 2 Our Annual Fundraising Gala
February 16 Stone Rollin
From Staunton, rhythm, blues, and soul that will keep your feet moving. Guitarist and vocalist
Randy Black has opened for Leon Russell and performed with Levon Helm.
Vocalist Rebecca Gogue performs regularly on the nationally-aired music showcase Virginia Dreams Center Stage.
Scott Linton (Drums/Vocals) has played shows with Conway Twitty, Leroy Parnell, Percy Sledge, Exile, John Schneider, Del McCoury, and Rhonda Vincent.
Pat Wertman (Bass/Vocals) has opened for George Jones, Diamond Rio, Clint Black, Anne Murray, Charlie Pride, John Schneider, John Anderson, The Guess Who, Ronnie Milsap, Wynonna Judd and Lonestar.
March 16 Eric Walton, NYC illusionist
Award-winning magician and mentalist Eric Walton has performed at the DR2 Theatre in New York City, the Edinburgh Fringe Festival, and the Leicester Square Theatre, among others.
He has been featured in publications that include The Times of London, Zink Magazine, The New York Daily News, and The List.