Theater is alive & well in Luray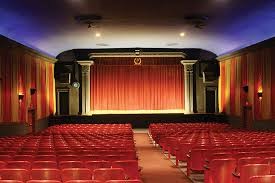 The PAL Players are Performing Arts of Luray's resident community theater group. Page County has had an active community theater group since 1991 and has made PAL its home since its founding.
Each year, the group also develops a Fall community theater production. Recent offerings have included The Odd Couple, Nana's Naughty Knickers, and Tuna Does Vegas.
The PAL Players also hold workshops for individuals interested in learning about acting or other aspects of theater production.
The PAL Players of Performing Arts Luray hosts
Fall community theater productions, with such favorites as The Odd Couple, the Tuna series, and, coming in October 2018, Exit Laughing
Short plays in the spring.
Readings, presentations, and more
We look forward to Seeing YOU in 2019!!
For information, e-mail Bob Borgie, Chair of our Production Committee, at bobborgie@gmail.com or call 540-743.4947.