When:
July 6, 2019 @ 7:30 pm – 9:30 pm
2019-07-06T19:30:00-04:00
2019-07-06T21:30:00-04:00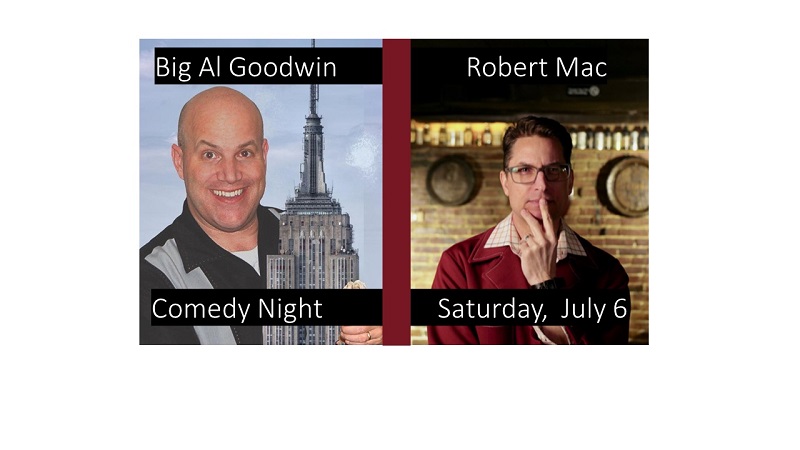 Saturday, July 6  7:30 p.m.
Summer Comedy Special with nationally known performers Big Al Goodwin and Robert Mac.
Two nationally known performers will provide an evening of stand-up comedy. Headliner Allan ("Big Al" or "Badgerine") Goodwin performs at comedy clubs, colleges, casinos, resorts, and military bases across the United States. He has also been a featured performer on Fox TV's LAUGHS and HBO's Lucky 21 Contest.
Joining Goodwin will be Robert Mac, whose comedy career spans 25 years. He has performed at the nation's leading comedy festivals. He has been featured on NBC TV's Last Comic Standing and Comedy Central's Premium Blend. Clips from his first Dry Bar Comedy special have garnered more than 10 million online views.